"Only those who have clear goals and unquenched desire to fulfil them can win."
Napoleon Hill
20 years of success
Our company MAG DYSTRYBUCJA has a clear business goal and a desire to achieve that goal every day. And it works!
We have been operating successfully on the exceptionally competitive sales market for more than 20 years owing to our ability to develop and adjust to ever-changing trends. We create availability and sales of a wide range of products of leading producers in the juice, water and alcohol market. We are the largest player in our field of activity.
We execute numerous trading contracts as a nationwide retailer in Poland. We are developing dynamically our export sales.
Our company changes together with the market we operate in. The flexibility we have developed ensures our presence in this industry – we were, we are and we will be a part of it. We act here and now.
Hundreds of recommendations
Comprehensive sales services
We are a big distributor leading a wide range of activities and we aim to satisfy the needs of our Clients and Consumers. We provide retail, wholesale and sub-wholesale, also in HoReCa, as well as tender sales.
We are a recognised trading partner and we have hundreds of recommendations. We have cooperated with the biggest FMCG companies, Lotos and Orlen filling stations, Polish Airports, Stena Line, PKP Intercity, Smyk, Poczta Polska (Polish Post) and PGE Dystrybucja.
Take a look at our offer and contact us!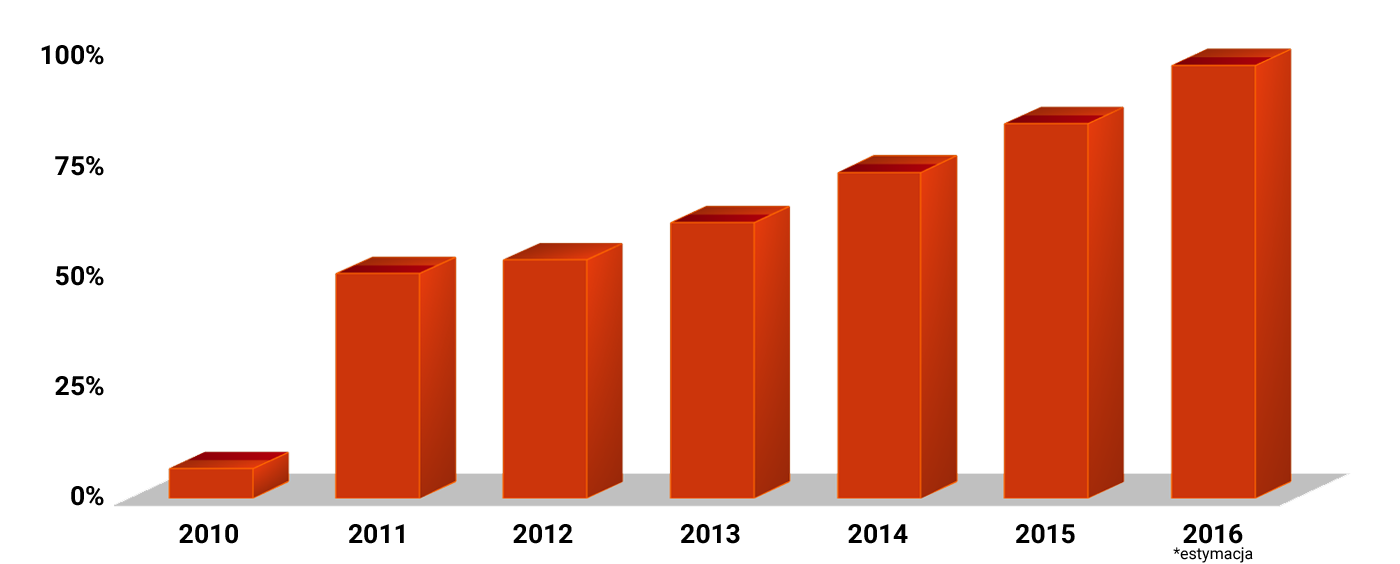 The dynamics of development
Percentage of sales revenue in the period 2010 - 2016.
Surrounded by best people
Employees and Contractors. Our team is our strength – the company made up of loyal Employees with many years of experience.
Employee satisfaction at our company is our reason to feel proud and it motivates us to set out and achieve the highest standards. We implement periodical training programmes and we broaden our knowledge through learning about the newest solutions in the areas of our professional expertise. Continuing development is supported by our Clients who expect professional service at all stages of the sales process.
Social responsibility
Inclusion of social responsibility in our strategic activities is of crucial importance to us. It is also an important element of relationships with our Clients and Consumers.

We also support charity initiatives. We have been working with child support foundations for a few years. We are happy that the sales of EVA ZDRÓJ 0.5 l mineral water under the EVA KOCHA(M) – POMAGA(M) programme bring a smile to children's faces. We would like to thank our Partners for their commitment to this noble work and support.
Proven products on offer
We offer only proven products of the highest quality, the true market tops. We also offer products with our own trademarks – they supplement the offer in an excellent way and guarantee full customer satisfaction.
State-of-the-art infrastructure
Well-developed infrastructure and technologically advanced equipment ensure smooth operation. Our modern warehouses and IT/ operational systems allow us to provide proper storage services, dispatch completion and business supervision.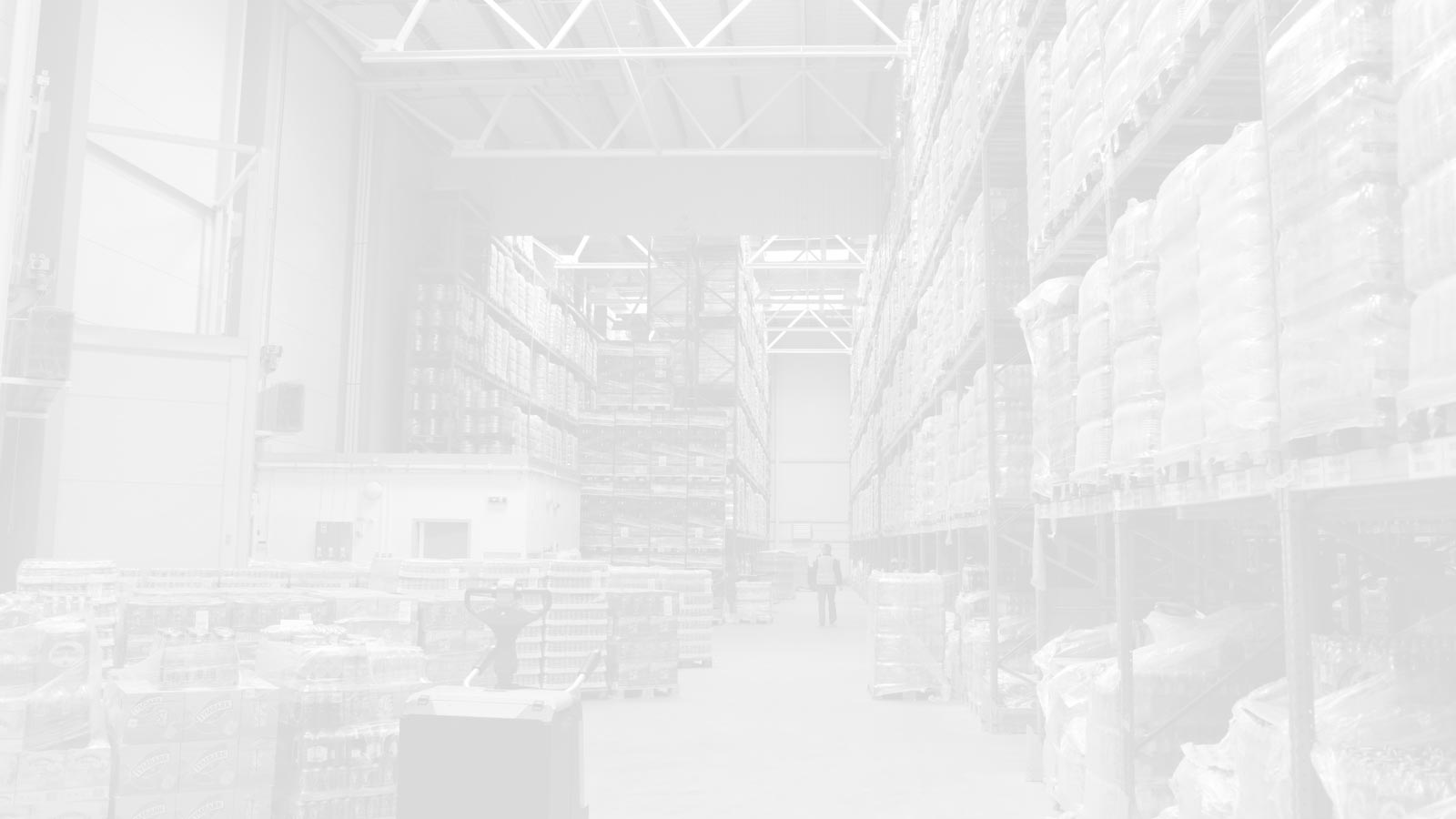 Storage area - 20 000 m2
We are constantly making investments in order to keep up with the ever-changing market and strong competition.
Apart from traditional sales we also provide activities during events, individual promotional actions and services festivals (such as Open'er, Green Festival). We stand out by our creativity and drive to lead successful image-building actions. We also support both producer initiatives as well as local actions.
We are open to interesting ideas and promotional actions – contact us and tell us about your idea.